Wine Spectator Awards the Magic City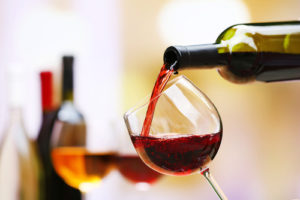 If you've ever doubted whether Miami is a paradise for culinary enthusiasts and sommeliers, look no further than Wine Spectator magazine. As one of the country's leading magazines focused on wine, the respected publication has become known for its Restaurant Awards, a feature it launched way back in 1981. The awards recognize the establishments that the magazine has deemed as having top wine selections and several names in Miami made the list.
Juva on Miami Beach's Lincoln Road was recognized for its outstanding wine program. The restaurant has earned a solid reputation for its stunning vistas, its atmosphere, and its incredible menu featuring Japanese, French, and Peruvian cuisine.
If you're more inclined towards seafood but still want to try some fantastic wine, check out the oyster bar restaurant Mignonette in Miami. Over seven different types of oysters are available to try with a broad selection of wine, including red wine which may seem contradictory to the typical white wine pairing but is actually quite customary at the restaurant. As another one of the establishments recognized by Wine Spectator, Mignonette is offering a buy-one-get-one-free special on glasses of select wines for just $7 only available today, July 19th.
To see the full list of Wine Spectator's recipients, click here.
This update is presented by Miami Beach Realtor Tim Allen of Blackstone International Realty, specializing in Apogee South Beach.  If you are interested in Miami Beach condos such as the Apogee South Beach condos for sale, call Continuum expert Tim at 305-588-2451 for information on sales and rentals.