Hot Miami Beach Restaurants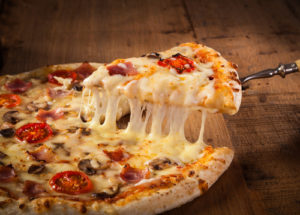 If you're the type of person that likes to eat out, chances are you're always looking for the best restaurants to spend your money at. Today we'll be looking at some of the hottest ones located right here in Miami Beach.
Pizza lovers should check out Antico Pizza on Collins Avenue in South Beach. Located within the new Centro Storico food hall, guests can dine on wood-fired pizzas, sandwiches, and calzones that are made to order. Make sure to go with plenty of time as there is often a line due to its popularity.
Bakehouse Brasserie on 1st Street is one of the few places where breakfast is served at all hours. Brought to you by the same people behind Bodega Halves & Wholes, the eatery serves food items like Steak Tartare, stuffed croissant French toast, and more from 11 am to 5 pm every day.
Forte dei Marmi on Ocean Drive is a recent addition to the SoFi area and is a fusion of restaurant as well as an arts club. Guests can dine on Italian dishes such as lobster risotto and linguine in a Mediterranean ambiance that harkens back to the late 1930s.
Have you ever dined at COYO Taco in Wynwood? If so, you may want to check out Olla on Lincoln Road. This full-service Mexican restaurant offers traditional plates and other delectable options. There is also a late night bar and drink menu available for guests during the weekend.
This update is presented by the Miami Beach real estate team at Blackstone International Realty, specializing in Apogee South Beach. If you are interested in Miami Beach condos such as the Apogee South Beach condos for sale, call one of the Apogee experts at 305-588-2451 for information on sales and rentals.