Exciting Things to See, Do, and Download in Miami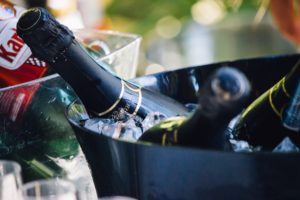 A new month is here, which means a host of new things to do, places to go, apps to download, and much more in Miami! Without further ado, let's get started.
We'll begin with the Miami Sticker Pack. Have you ever wanted to express yourself with "bro" or a croqueta emoji? If you have an iOS device, your conversations can become more "Miami" than ever for only $0.99.
Remember Sting? The former frontman of The Police continues to release music to this day, racking up more than twelve Grammy Awards. You'll be able to watch him perform live at The Fillmore on the 25th, where he will be singing some of his classics as well as new tunes from his latest album 57th & 9th, released last year.
Few things are as relaxing as enjoying a glass of champagne on a Saturday while forgetting all about your worries with some dancing. Veuve Clicquot Carnaval will return for a third time on March 4 at Museum Park. It should be lots of fun!
Feeling stressed? The Mandarin Oriental will be hosting a Digital Wellness Program this Sunday, February 5th featuring yoga, special spa treatments, journaling, and more. Take a load off and recharge!
This update is presented by the Miami Beach real estate team at Blackstone International Realty, specializing in Apogee South Beach.  If you are interested in Miami Beach condos such as the Apogee South Beach condos for sale, call one of the Apogee experts at 305-588-2451 for information on sales and rentals.